Increase
Job Efficiency
Manufactured
In The United States
Fewer Safety &
Maintenance Issues
Are you tired of not having the right attachment for your Dingo?
We believe everyone with a Dingo mini skid steer deserves more than the standard bucket. That's why we offer a variety of quality attachments that allow you to get more done!
Also compatible with Ditch Witch & Vermeer machines.
How did a focus on user experience help us develop better Dingo attachments?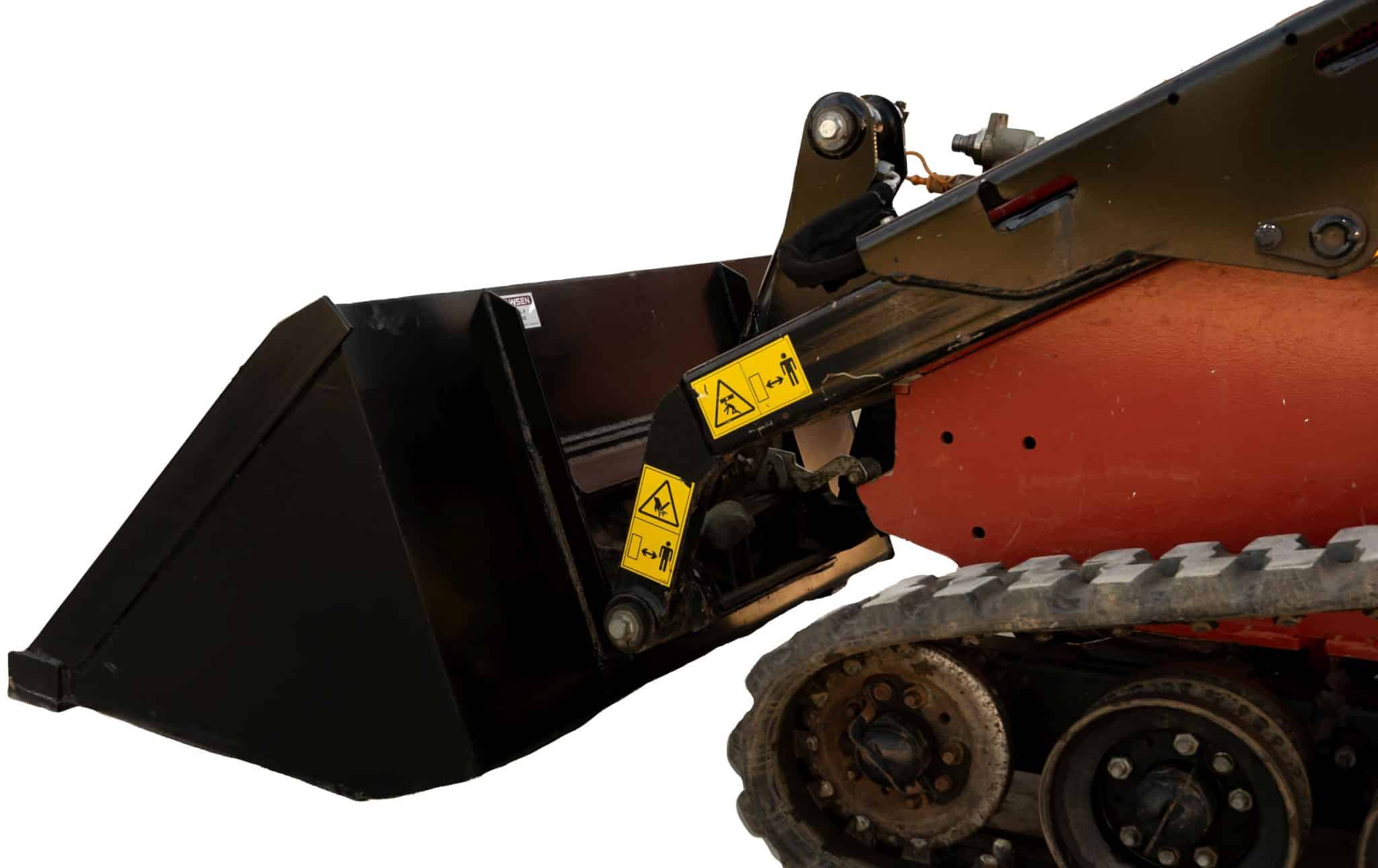 Better lines of sight when working with the attachments
Hydraulic hoses are protected during use and hooking/unhooking
No extra gadgets or electronics to break
Quality powder-coat finishes
We help you make sure you have the right piece for your Dingo
How would having the right Dingo machine
attachment help you be more efficient?
We Make The Process Simple:
1.
Find The Right Attachment
We help you find the right piece designed for your specific machine.
Purchase your attachment from your local dealer, or buy online if you don't have a dealer near you.
Enjoy the increased efficiency of your Dingo machine.
Why Work With Lawsen Equipment?
Industry-leading Warranties
Common-sense engineering that is easy to use
Fewer Maintenance & Breakdown Issues
Click one of our attachments below to see the full specs, module numbers, and more!
Click a series to view full specs
Mini Skid Steer Auger Drives & Bits
We manufacture heavy-duty dirt auger bits made with heavy-duty flighting,
cast steel boring head and hardened fishtail points.
 Available in 36" and 48" overall lengths
Options are available in diameters from 6"- 30"
Model

Output
Shaft
Max Auger
Diameter
Oil
GPM
Operating
Weight
A 1000 DH
2" HEX
24"
6-15 GPM
292 LBS
A 1000 DR
2 9/16" ROUND
24"
6-15 GPM
292 LBS
A 1500 DH
2" HEX
30"
10-25 GPM
292 LBS
A 1500 DR
2 9/16" ROUND
30"
10-25 GPM
292 LBS
Attribute

Standard
(Low Profile)
Dirt Bucket
With Teeth
HIgh
Capacity
Deep
24"
30"
30"
Tall
18"
18"
24"
Wide
40"
40"
48"
Operating Weight
195 LBS
232 LBS
292 LBS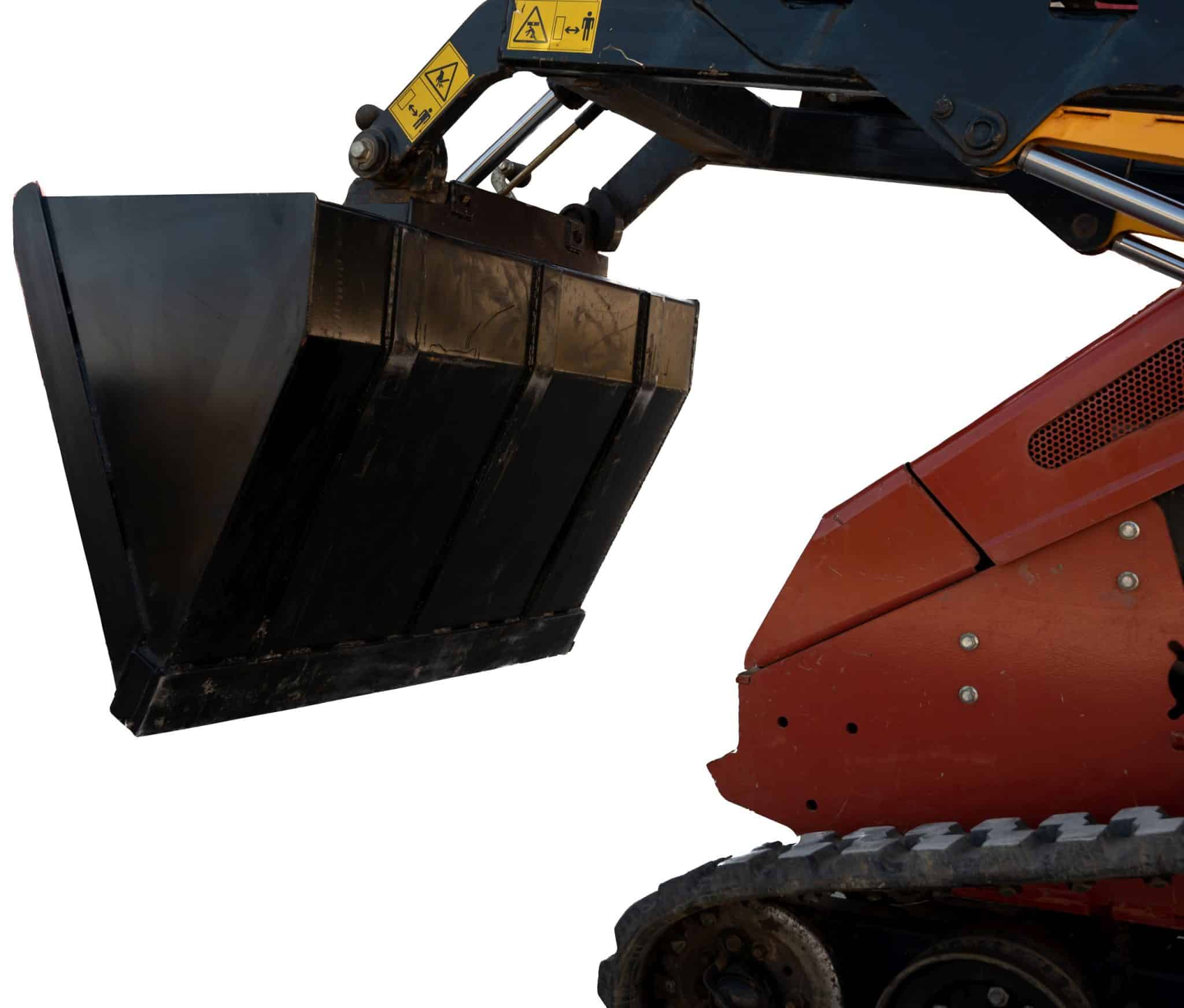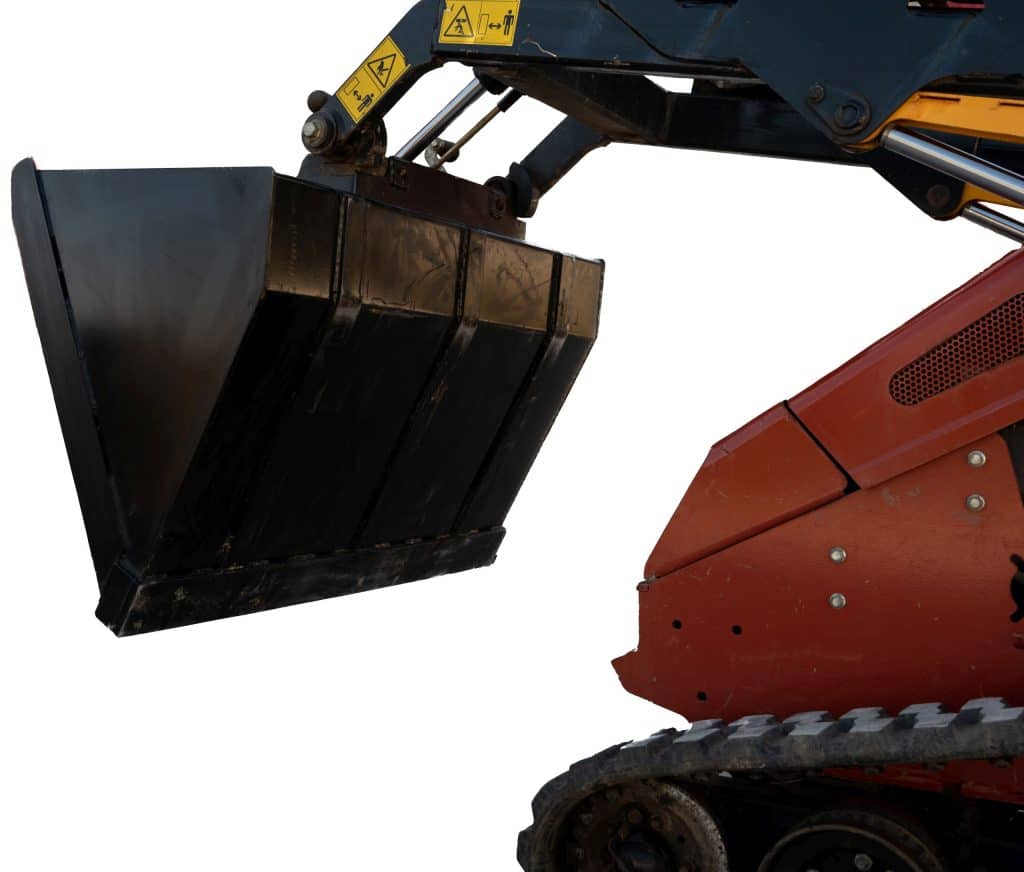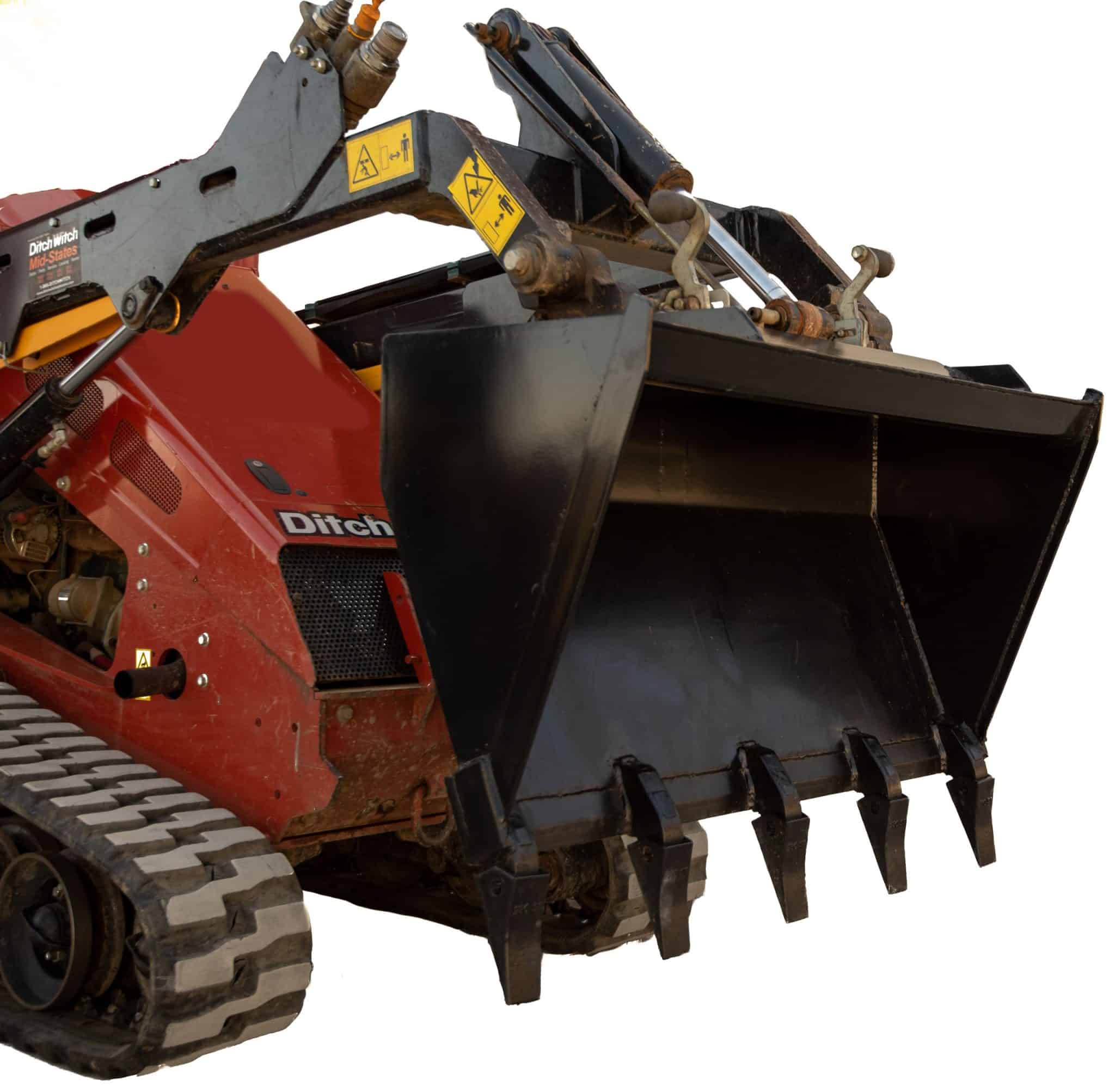 Mini Skid Steer Concrete Breakers
Breaks up to 18" material
Model

Energy
Class
Working
Pressure
Oil
GPM
Chisel
Diameter
Operating
Weight
L - 53DB
550 FT LBS
2500 PSI
5.2 - 13.2
2"
390 LBS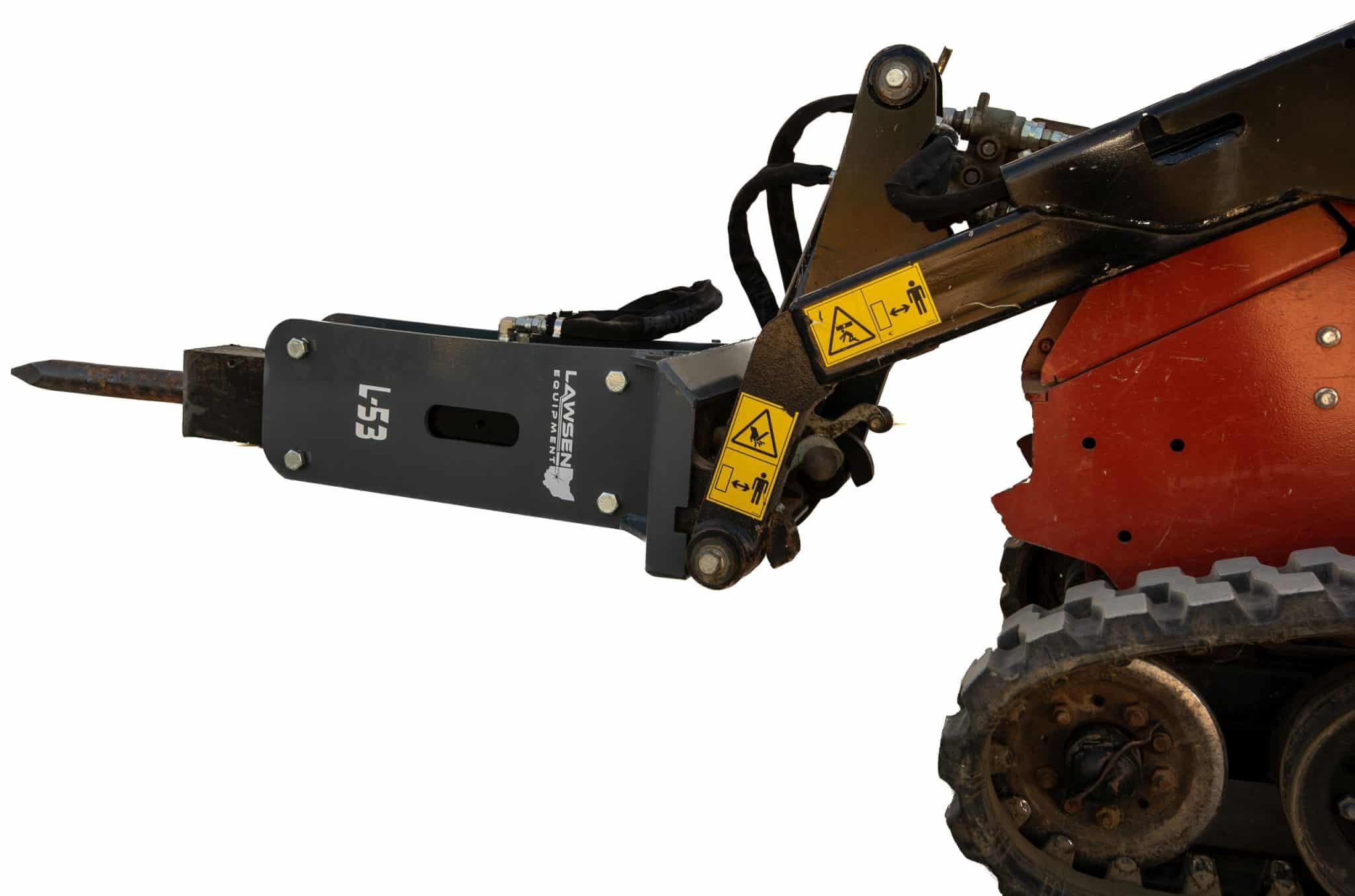 Model

Length

Tine
Spacing
Working
Pressure
Operating
Weight
L - BDG - 42
42"
4"
3,000 PSI
588 LBs
L - BDG - 48
48"
4"
3,000 PSI
620 LBs
L - BDG - 52
52"
4"
3,000 PSI
652 LBs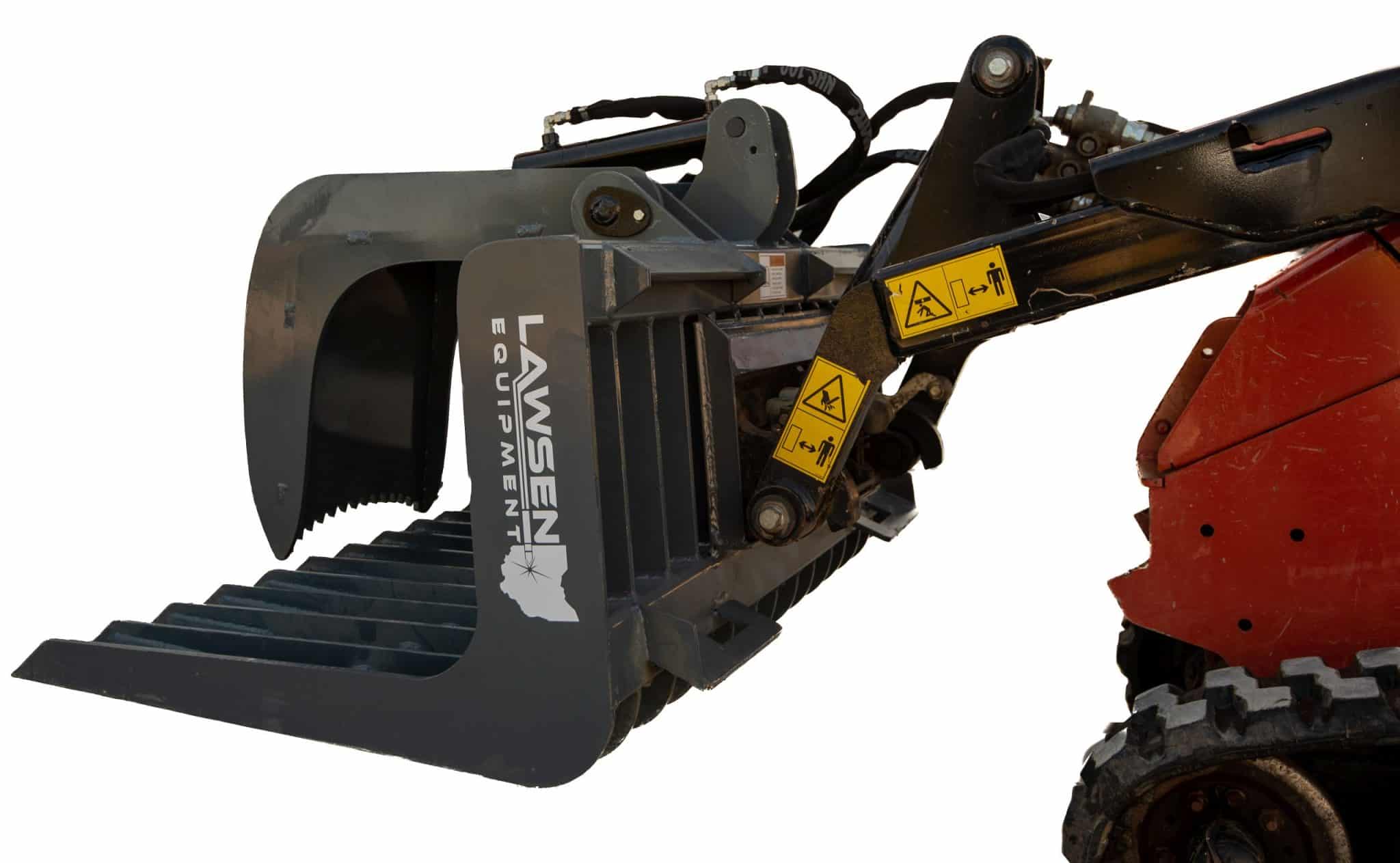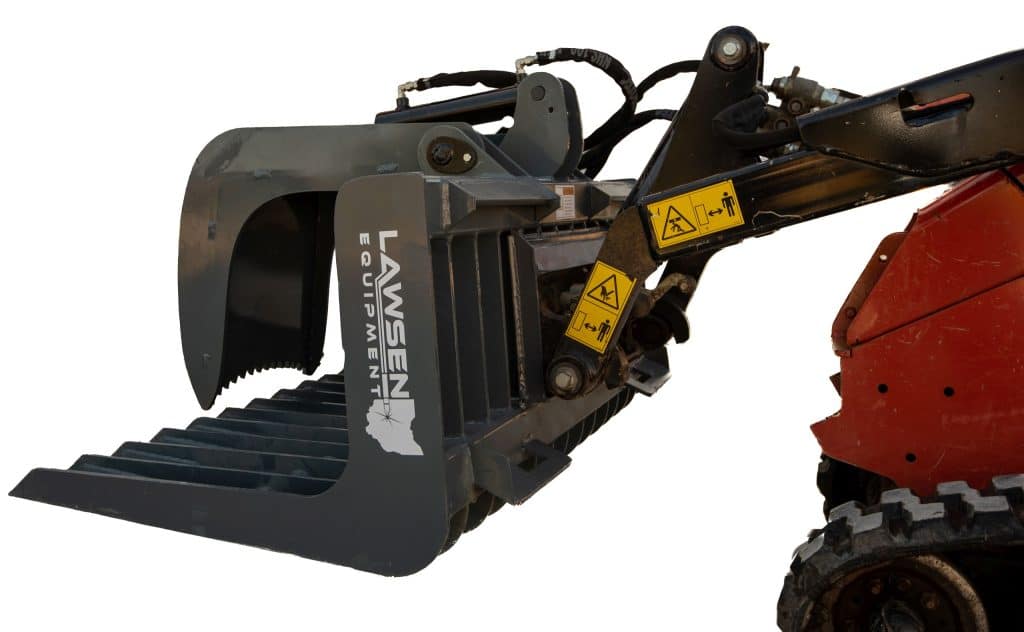 Mini Skid Steer Pallet Forks
Attribute

Tall

Wide

Long

Weight
Capacity
Operating
Weight
High Capacity
36"
36"
42"
3,700 LBS
332 LBS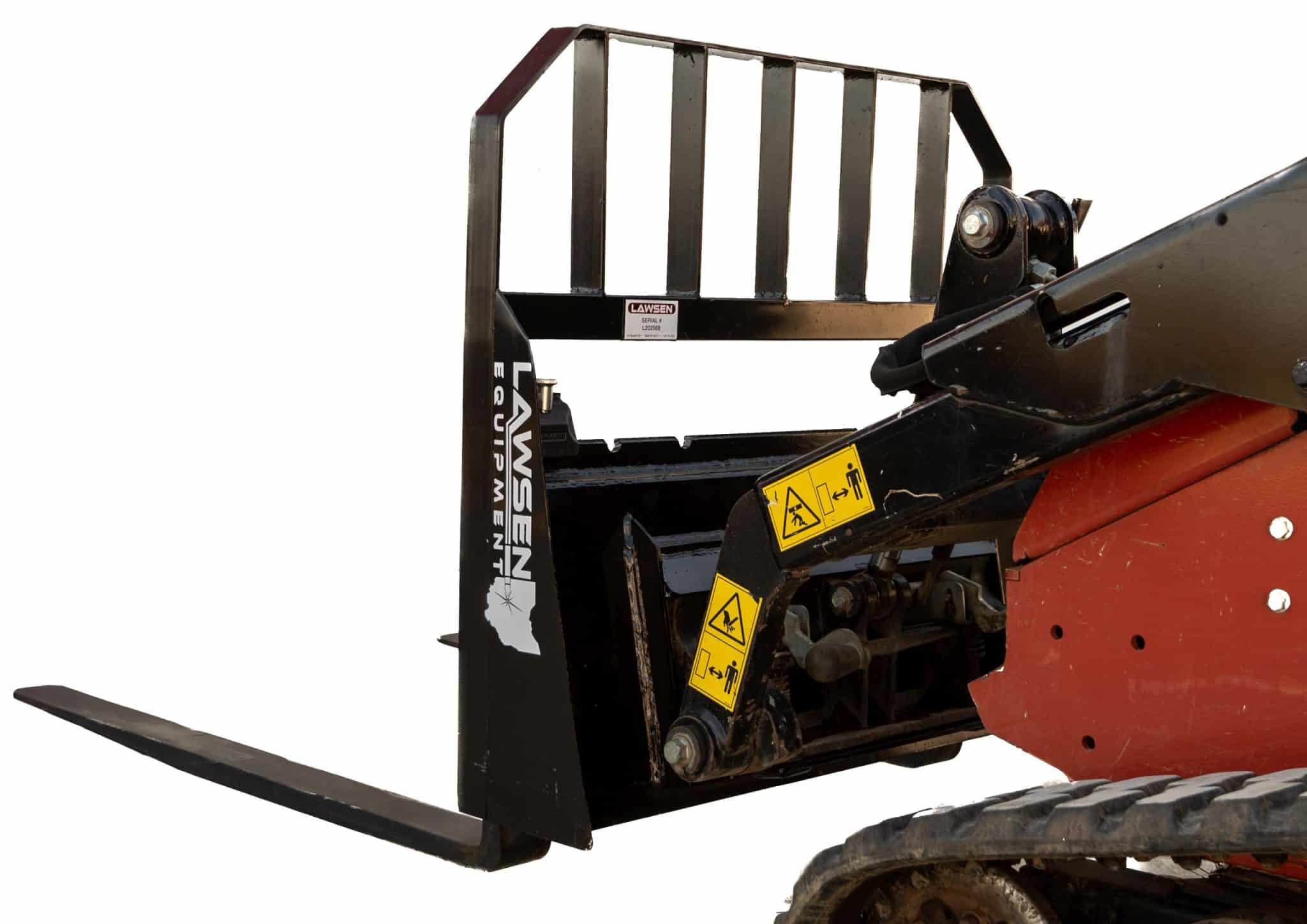 Be more efficient with Dingo Skid Steer Attachments!
Manufactured by the parent company Toro, the Dingo line of mini skid steers is able to fit into tight places and work on projects where a standard skid steer is too large.
But a Dingo mini machine is only as useful as the attachment that you have for it!
We know a lot of mini machine and Dingo operators are looking for more than just a standard bucket or pallet forks. You want a variety of attachments that help your Dingo do more while providing the quality components your machine and business needs!
At Lawsen Equipment, we provide a variety of attachments for your Dingo line, including auger drives, buckets, concrete breakers, grapples, pallet forks, and more!