Clear land &
brush faster
Move
compost easier
Fewer
Maintenance Issues
Do you find yourself wishing you had a better way for your skid steer to clear brush and loose debris?
We believe every skid steer owner deserves a grapple that can easily move mulch, brush, compost, and much more!
How does our skid steer grapple make a difference?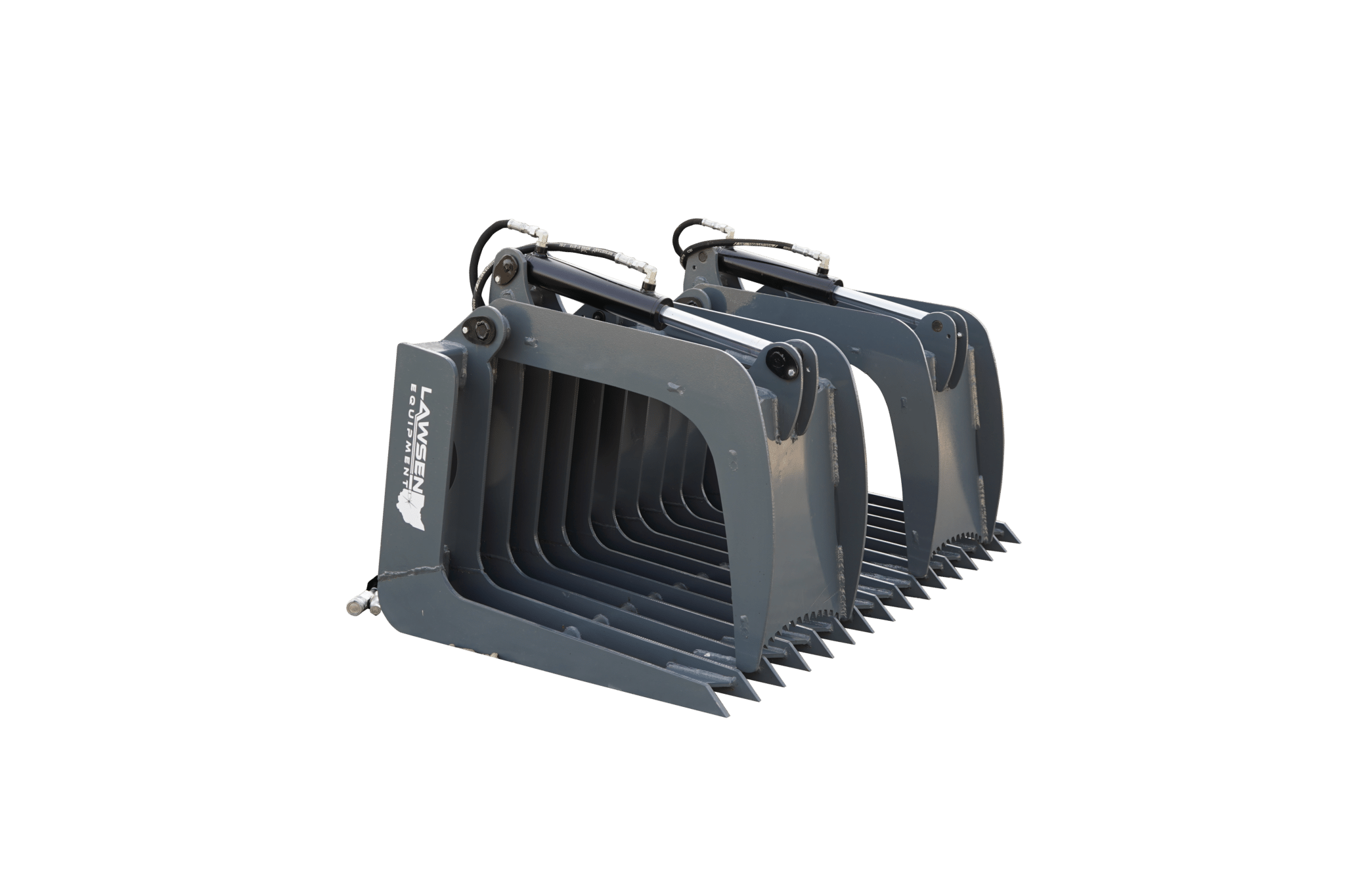 4" tine spacing for better rock, brush, and compost filtering
Optimal operator view - similar to a dirt bucket
Hydraulic hose placement is on the side to avoid pinching while attaching or dumping
Low-entry height on the front tines allows for easier material loading and grabbing
Maximum strength with proper gusseting
How would an efficient skid steer grapple save you time?
We Make The Process Simple:
We help you find the right grapple for sale for your specific skid steer.
Purchase your grapple from your local dealer, or buy online if you don't have a dealer near you.
3.
Move Brush & Compost Faster!
Clear land, brush, rocks, and compost faster and with minimal manual labor.
Why Work With Lawsen Equipment?
1-year warranty on our grapples
Common-sense engineering that is easy to use
Less maintenance with better-protected hydraulic hoses and proper gussets
All our grapples - both for full-size & mini skid steer machines - come with a standard 1-year warranty.
Length: 48" - 84"
Operating Weight: 580 - 1,230 LBS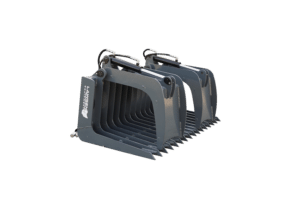 Standard Brush Grapple Models:
Model

Description

Length

Tine
Spacing
Working
Pressure
Operating
Weight
LCG - 54
Mini Skid or Compact Tractor Grapple (Dual Clamp & 1/4" tines)
54"
4"
3,000 PSI
580 LBS
LBG - 4
Compact Tractor Grapple (Single Clamp)
48"
4"
3,000 PSI
825 LBS
LBG - 4
Compact Tractor Grapple (Double Clamp)
48"
4"
3,000 PSI
980 LBS
LBG - 5
Standard Skid Steer Grapple
60"
4"
3,000 PSI
1,142 LBS
LBG - 6
Standard Skid Steer Grapple
72"
4"
3,000 PSI
1,198 LBS
LBG - 7
Standard Skid Steer Grapple
84"
4"
3,000 PSI
1,230 LBS
Grapples That Make Your Skid Steer Do More!
If you do a lot of work with your skid steer, then you have probably run into some of the inefficiencies they can have when using a standard dirt bucket:
Contractors run into issues when trying to move or clear logs, brush, and other vegetation when building a driveway, building, or doing other exterior work.
Farmers quickly learn that dirt buckets don't work very well when trying to move compost or certain types of animal feed.
Landscapers need a better way to move and turn mulch and some other types of landscaping products.
No matter your profession, we believe having an efficient grapple for your business or farm will help dirt bucket just doesn't do the job!