Test Drive For Your Application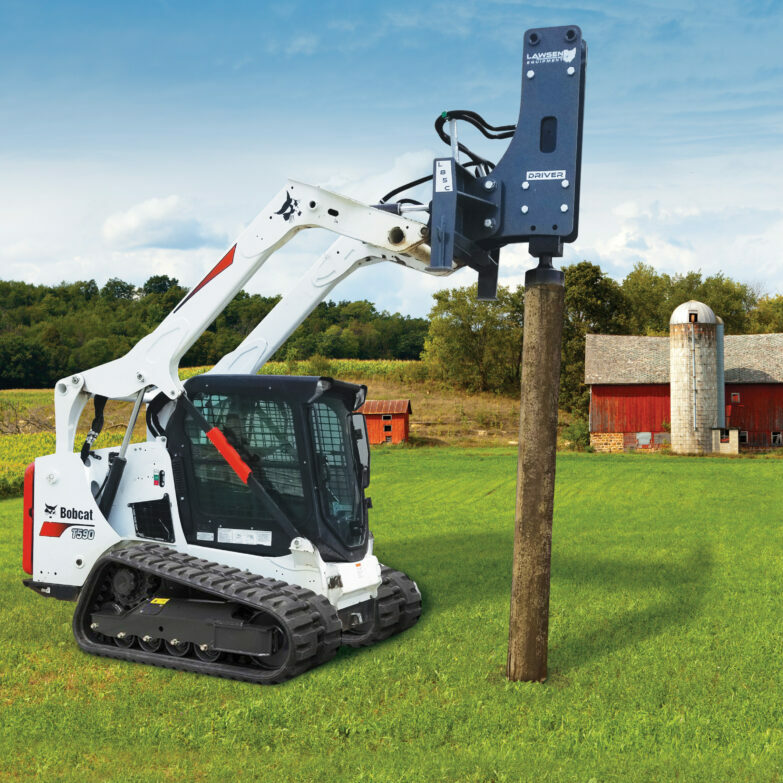 Post Drivers
Vibratory post drivers for faster pounding with fewer split posts.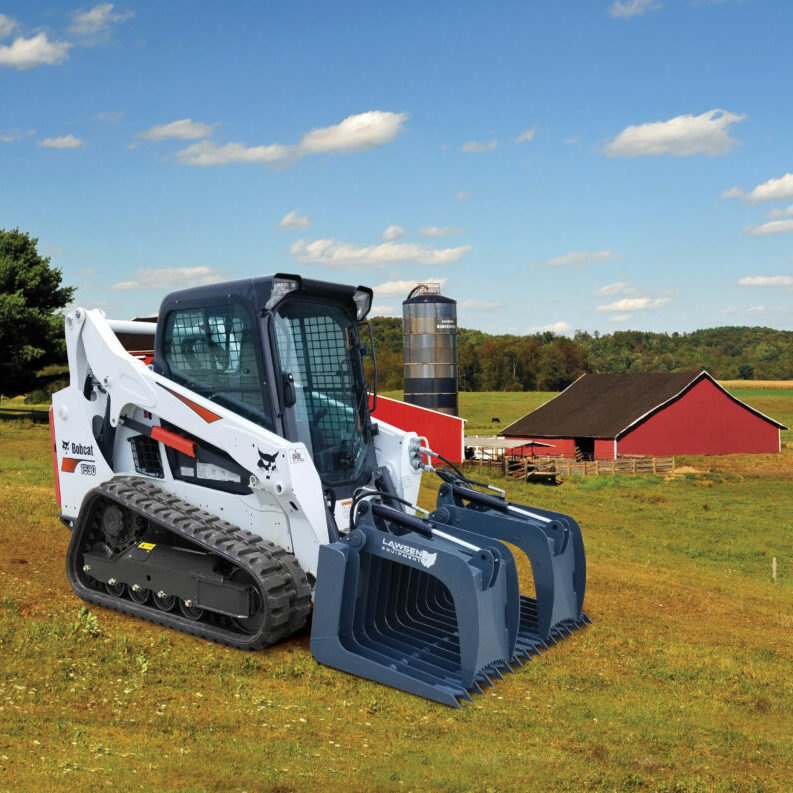 Brush Grapples
Clear land and move brush, compost, and rocks faster.
Concrete Breakers
Properly-sized breakers to increase safety and reduce wear-and-tear.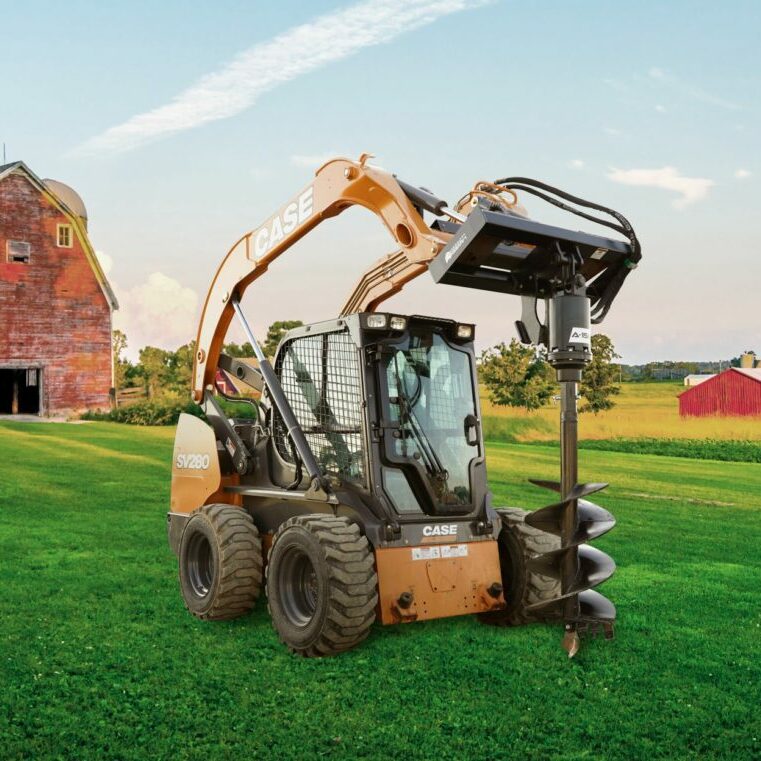 Auger Drives
Heavy-duty planetary motor augers that requires minimal maintenance.
Stop by our Ohio sales lot and experience the difference!
Is your current post pounding, concrete breaking, or other skid steer work feeling inefficient because you don't have the right attachment?
We believe every construction crew, landscaper, or farmer with a skid steer or excavator deserves attachments made to handle normal wear-and-tear without requiring constant maintenance.
Visit or call our Greenwich Ohio sales lot and see how a Lawsen attachment can transform your skid steer operation!
We have partnered with Turf, Dirt, & More to provide a space to those who want to rent or test a Lawsen attachment before purchasing.
How a focus on user experience developed high-efficient attachments: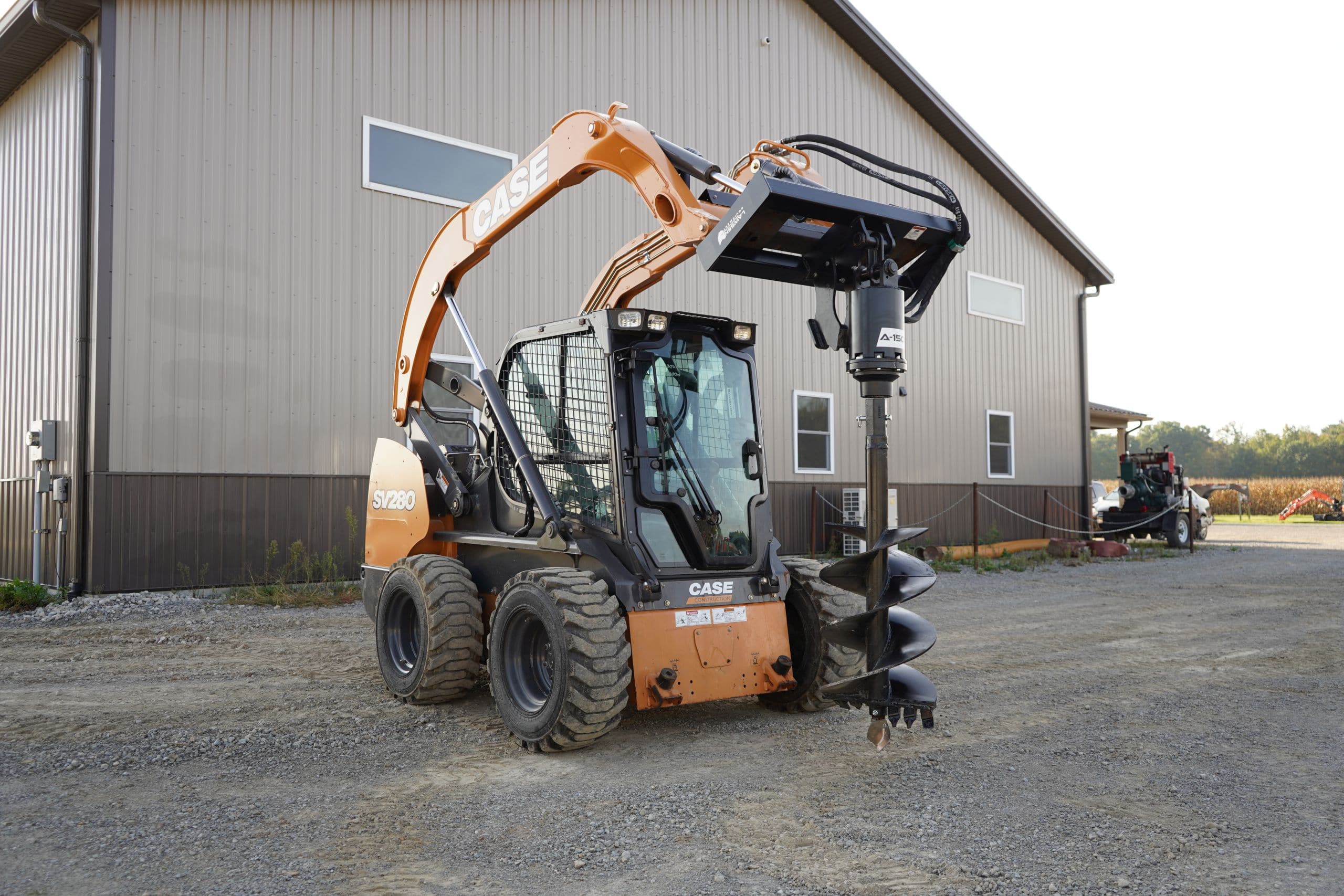 Clearer views of sight during use means increased efficiency and safety
Hydraulic hoses are better protected on all attachments
No extra gadgets or electronics to break
Quality powder-coat finishes
Increased safety while using products
We help you find the driver that best fits your specific machine
Models available for both skid steer and excavators
How would safer and more efficient attachments
help your skid steer get more done in less time?
We Make Efficiency Simple:
We help you find the attachment for your specific machine and application.
Visit our sales lot to test drive the attachment and see the difference before you purchase.
Enjoy getting more done with your skid steer and seeing your increased efficiency!
Why Work With Lawsen Equipment?
Common-sense engineering that is easy to use
Products Designed To Require Minimal Maintenance
Durability To Handle Normal Jobsite Wear-And-Tear
Less maintenance issues with protected hydraulic hoses and a powder-coat finish
Get More Done With Your Skid Steer!
We understand the frustration of wasting man hours, physical labor, or experiencing job downtime because you don't have an efficient attachment for your skid steer or excavator.
At Lawsen Equipment, we believe every company and farm with a skid steer or excavator deserves durable and efficient attachment that don't need a lot of maintenance.
Stop by our Greenwich Ohio sales lot to see the products in action, rent one, or purchase one for your machine.