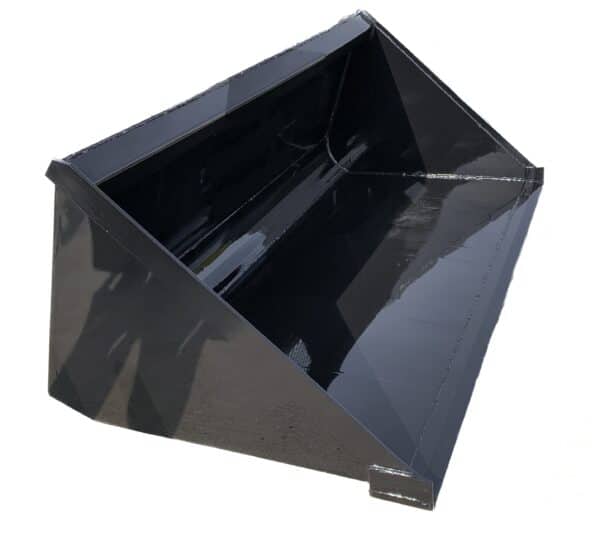 Mid Size Skid Steer Buckets
Heavy duty mid size buckets that are ideal for everything from digging to material handling. Weld-on cutting edge with back design that enhances loading and clean out.
Please click this spec image to view it in full size:
Ohio Sales Tax – We charge sales tax to orders shipped to Ohio as required by law. If you qualify for a tax exemption, please submit a tax exempt form to [email protected]. Upon verification, we will refund the sales tax amount. Click here to download tax exempt form.
Shipping Multiple Items – If ordering multiple items, reach out to us to calculate accurate shipping cost. 
Mid-size skid steer buckets are handy tools used in construction and landscaping. They look like big scoops attached to a machine called a skid steer. These buckets have a specific purpose: they help move and carry different materials like dirt, gravel, or sand from one place to another.
Think about it like this: imagine you're cleaning a messy room, and you need to pick up a bunch of small items and put them in a box. The skid steer bucket works in a similar way. It helps gather and lift stuff, then moves it to where you want it to go.
These buckets come in different sizes, but mid-size ones are just right for many tasks. They can be easily swapped out for other attachments, like forks or augers, to do different jobs. For example, if you need to dig a small hole for planting a tree, you can switch the bucket for an auger attachment.
People who use mid-size skid steer buckets include construction workers, farmers, and landscapers. They're really helpful on job sites because they save time and effort. With the right attachment, these buckets are like the Swiss Army knives of construction equipment – versatile and ready to handle different tasks, making tough jobs easier.
Have a question?
Please send us a quick message below!
"*" indicates required fields